Top 10 National Championship Winners
17 APR 2018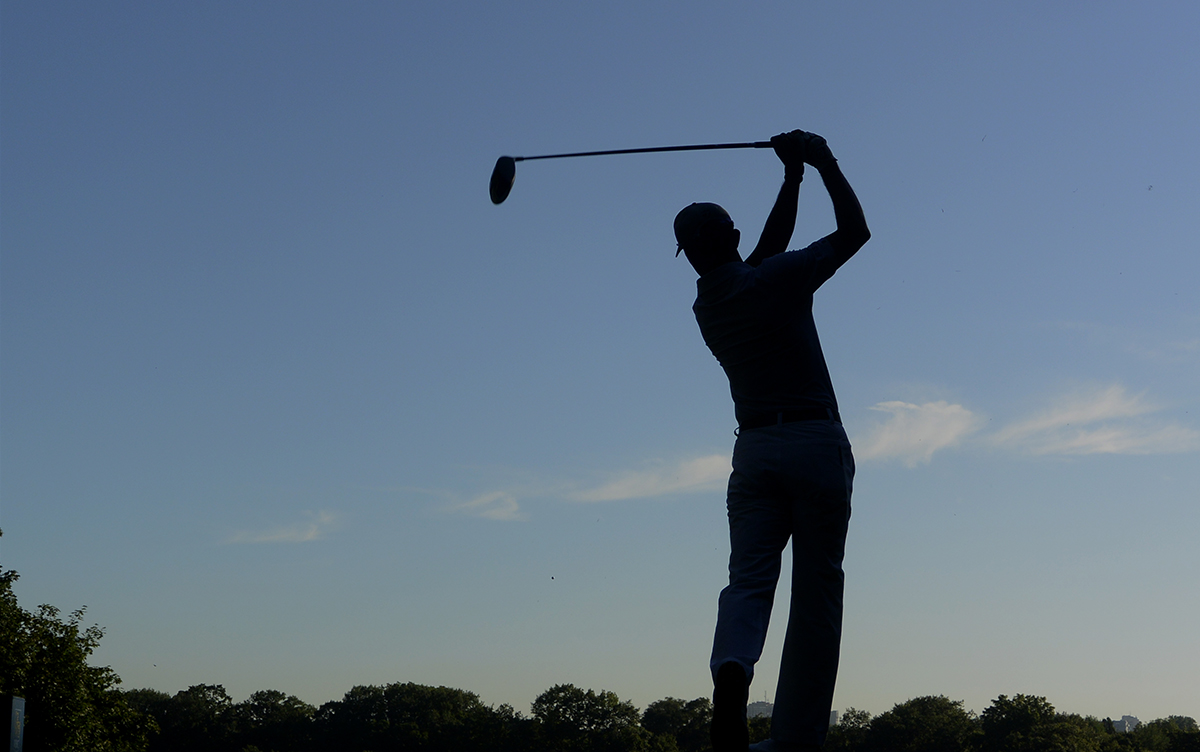 Sam Snead has the most PGA Tour victories, Jack Nicklaus the most majors, and Tiger Woods is chasing both records but none of them are even close to the Top 10 list when it comes to winning national championships...
By Peter Mumford
Last week, PGA Tour sophomore Jon Rahm returned home and captured the Spanish Open. It was his fifth professional victory and third on the European Tour but as he noted, special for any golfer to win his own national championship.
In an era when there is so much money available on the PGA Tour, it's not common at all for North American born players to venture far from home but for many born in Europe, Asia, Africa, Australia and South America, world travel is a fact of life and they often balance the demands of playing on at least two continents.
In Rahm's case, he's following an example set by adventurous Spanish golfers before him who had success on the European Tour and the PGA Tour. In the 1980's, Seve Ballesteros led a band of international players who crisscrossed the Atlantic, racking up majors and national championships galore. They were often referred to as "world players" and there was even talk of forming a world tour.
Before them, the Big 3 of Jack Nicklaus, Arnold Palmer and Gary Player were occasionally lured to far flung locales by big appearance fees. Player often refers to himself as the "most travelled golfer in the world" and it's quite likely that the South African has more air miles than most of his peers. But oddly, none of the Big 3 even rank in the Top 10 when it comes to the number of countries where they can claim a national championship.
For all his success, Nicklaus only won national championships in three countries: the U.S., Britain and Australia. He has finished second seven times in the Canadian Open but second doesn't count in this contest.
Player and Palmer can count seven national championship titles each and join a list that includes Eduardo Romero of Argentina and Miguel Angel Jimenez of Spain in 12th spot on the all time list.
Do you know who has the most? Hint: there are no Americans in the Top 10.
Following is the Top 10 List (and ties). Note: multiple major wins and records for most wins in a country are in brackets.
No.9 (tie)
Greg Norman, Australia (8)
The Great White Shark established himself first in his native Australia and then on the European Tour before making the jump to North America to play the PGA Tour full time. His globe-trotting has served him well in both golf and business, as the Shark brand is recognized worldwide. Norman counts national titles in eight countries: Canada, Britain (2), France, Sweden, Italy, Australia, Hong Kong and England.
No.9 (tie)
Colin Montgomerie, Scotland (8)
When many of his contemporaries were leaving the European Tour to play in America, Monty stayed home and racked up eight Orders of Merit, including seven in a row. It's no coincidence that all but one of Montgomerie's eight national titles formed part of the EuroTour schedule: Portugal, Sweden, Netherlands, Spain, England, Germany, Ireland and Hong Kong.
No.9 (tie)
Lee Westwood, England (8)
Like Monty, Westwood also chose to compete mostly on the other side of the Atlantic until later in his career although he was known to wander a bit farther afield in search of national titles. Still searching for his first major, Westwood collected hardware in England, Sweden, Netherlands, Portugal, Malaysia, Indonesia, Thailand and Australia.
No.8
Peter Thompson, Australia (9)
While Peter Thompson holds the modern day record for most Open Championships with Tom Watson, he played most of his competitive golf on the European circuit and Australasian Tour in the 50's and 60's. After his playing days were over, Thompson became a prolific writer, designed over 100 golf courses and captained the International team to its only victory in the Presidents Cup. He won national championships in Britain (5), New Zealand (9), Australia, Italy, Spain, Germany, Hong Kong, Philippines and India.
No.6 (tie)
Sam Torrance, Scotland (10)
Torrance competed against the best ever on the European Tour, yet still managed to accumulate 21 wins and qualify for the Ryder Cup eight times. His travels took him to some of the more exotic locations as he won national championships in Tunisia and Zambia as well as Ireland, Spain, Sweden, Portugal, Monaco, Italy, France and Colombia.
No.6 (tie)
Ian Woosnam, Wales (10)
Woosie is 6th all time in wins on the European Tour and was a stalwart of European Ryder Cup teams eight times and the winning captain in 2006. The former Masters champion also has Open trophies from Sweden, Switzerland, Scotland, Ireland, Monaco, England, Germany, Zambia, Kenya and Hong Kong.
No.4 (tie)
Vijay Singh, Fiji (11)
The Big Fijian, who denied Mike Weir a Canadian Open trophy, was a super globe-trotter before finding success on the PGA Tour. The winner of three majors and 34 PGA Tour titles also has 11 national championships to his credit: Canada, Germany, Sweden, South Africa, Malaysia, Singapore, Taiwan, Korea, Nigeria, Ivory Coast and Zimbabwe.
No.4 (tie)
Bernhard Langer, Germany (11)
At the age of 60, Langer is still a commanding presence on the Champions Tour where he is second all time in victories. He won 42 times on the European Tour (also 2nd all time) and is one of only five players (Hale Irwin, Justin Rose, Gary Player, David Graham) to win a tournament on all six continents where golf is played. Langer can claim national championships in Germany (12), Italy, France, Netherlands, Ireland, Spain, Austria, Czech Republic, Colombia, Hong Kong and Argentina.
No.3
Bobby Locke, South Africa (12)
Locke played only 59 events on the PGA Tour in the late 40's. He won 11 and finished in the top 3 in 30 of them. His 16 stroke victory in the 1948 Chicago Victory National remains a PGA Tour record. In 1949, Locke was banned from the PGA Tour, ostensibly for failing to show at some events he had committed to, but many felt he was kicked out because he was just too good. The South African took his game to Europe where he added four Open Championships. Locke was considered a putting genius and supposedly coined the phrase, "You drive for show but putt for dough." His national titles include Canada, Britain (4), South Africa (9), Ireland, New Zealand, Netherlands, France, Mexico, Egypt, Germany, Switzerland and Australia.
No.2
Seve Ballesteros, Spain (13)
Ballesteros holds the record for most European Tour wins (50) and is also the winner of five majors. He was known as a fierce competitor, especially in Ryder Cups, and his short game wizardry is still considered among the best ever. Seve collected national titles from Netherlands, France, Switzerland, Germany, Britain (3), Sweden, Ireland, England, Spain, Dubai, Italy, Japan and Kenya.
No.1
Roberto De Vicenzo, Argentina (16)
De Vicenzo is probably best remembered for signing an incorrect scorecard at the 1968 Masters, which cost him a spot in a playoff against Bob Goalby. But the classy Argentinean travelled the world for decades, winning nearly everywhere he played including the Open Championship in 1967 and as one of the pioneers of the PGA Senior circuit. In total, De Vicenzo amassed 231 professional victories worldwide including the national championships of 16 countries: Britain, Netherlands, Belgium, France, Germany, Spain, Argentina (9), Chile, Uruguay, Panama, Mexico, Peru, Jamaica, Brazil, Colombia and Venezuela.
Peter Mumford is the Editor of Fairways Magazine. Follow him on Twitter @FairwaysMag