ClubLink's Hardest Holes
08 SEP 2021
King Valley | No. 4
This par 4 dog leg left tests your accuracy. Off the tee you have to land in the middle of the fairway and within the 150 marker, to give you a decent second shot to the green. With water on both sides of the fairway, a green side bunker on the right, and a green that has so many breaks it will roll for days — you have to make sure you pull the right club to give you a good second shot. Best case is setting yourself up for birdie.


If not, there is a chance you could be walking away with a two-putt par or three-putt bogey depending on the pin placement. This hole could be considered one of the hardest holes on the course or one of the easiest, it's up to your game to decide.


Bethesda Grange | No. 4
If you're reading this thinking, the fourth hole at Bethesda isn't that bad, then you probably haven't played it since 2019. In 2020 this par 3 got some new teeth in the form of a tee to green water hazard running up the right-hand side.
From the back tees this hole measures 190 yards. Coincidentally, 190 yards is how far you'll have to hit it from that tee to clear the water if you miss a little right. That's a long way! Miss left, and you might have to deal with a willow tree knocking your ball down short of the green. Is there any good news? Yes! If you can hit it straight, you can roll the ball up onto the green and you won't have to worry about anything getting in your way. But unless you can fly it to the green, that thin 10-yard wide section of fairway is your only way on.
Glen Abbey | No. 11
There is a lot of great golf to be played at Glen Abbey – but which hole is the most feared? More than likely it's the 11th hole that causes the most fear in the heart of golfers. Here are some important numbers: 452 yards from the tips and a 175 yard forced carry to the fairway from a tee shot elevated 80 feet above the valley floor. That type of height makes the landing areas look small and two large bunkers protect the right side, and if you're too far left, there's a chance you won't have a clear shot to the green as a wall of Oaks shield the left-hand side. Once you've made it to the fairway, a long shot with 16 Mile Creek between you and the green awaits.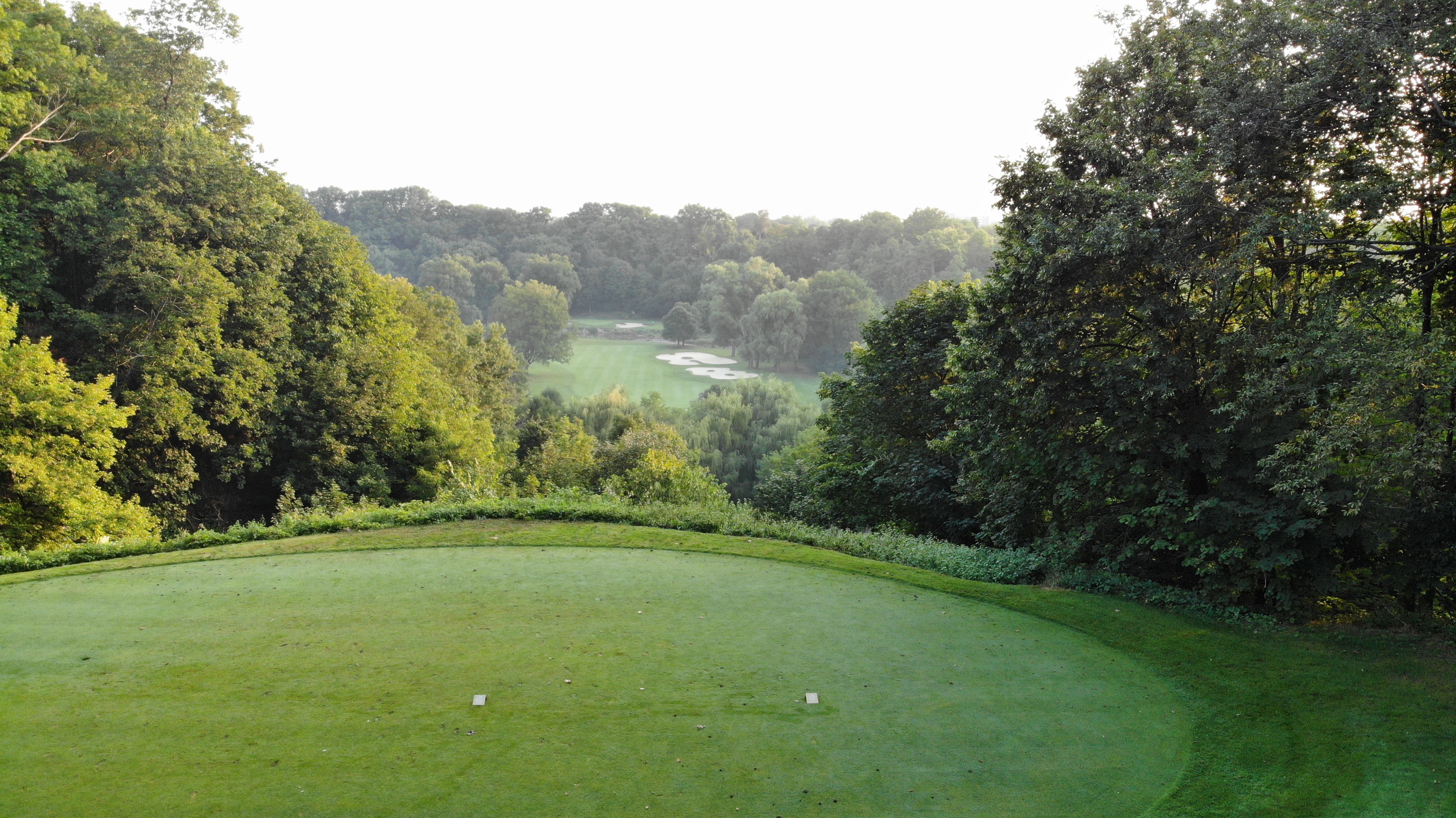 What's our best advice here? Five is a good score. If on the second shot the carry over 16 Mile Creek seems a bit far, or you don't have a clean shot at the green, then take your medicine and lay up. Bogey is the new par on this hole.
Cherry Downs | No. 5
Standing on the tee you're looking over approximately 50 yards of valley. From the blues this 485 yard par 5 looks relatively easy when you're standing on the tee however, once you pass the 150 marker, you're looking at a hard dogleg right with an elevated green of 40 feet. Ideally you would like to hit your drive past the 150 to give yourself a good second shot, but we realize that is not achievable for most. So, if you're short of the 150 you're laying up and playing your third shot up to the elevated green. Once you're up to the elevated green you need to be aware of the bunkers on both sides in front of the green, as well as the green itself. This green has many levels and breaks and is typically very fast. Depending on the pin placement you will want to pin high ideally or potentially a little higher. When all that is said and done you hope that you walk away with a par, but most don't. There is a reason this hole is rated No.1 for Men's and Ladies' handicaps.